Making the mushroom business better

Innovation is central to everything Hughes Group does, from product development to operations, site and plant management. For example, Hughes developed the world's first selenium enriched mushroom, marketed under the 'Gathered' brand.

UK Government guidelines recommend a daily selenium intake of 75 [mu]g/day for men and 60 [mu]g/day for women
Because soils right across Europe contain relatively low selenium levels, our intake can be as little as 50% of this amount. Working at our own growing facility and with grower partners, we embarked on a soil improvement programme to produce our selenium-enriched range.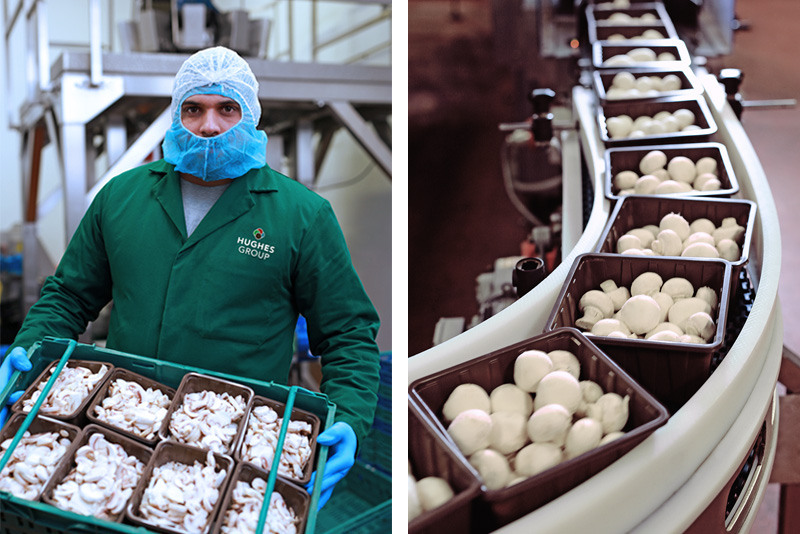 Mushroom Types

We can source all types of mushrooms packed in various sizes and packaging types. Click below to see our full range.